Pay Per Application
Tired Paying High Rates Posting Jobs With No Guarantee You Get Applications?
Get 25 to 100 Applications,
In 7 Days OR LESS,
100% Guaranteed.
What Do We Do
We work with your team to create an advertising campaign to reach the right person for your job openings. We focus on search engines, niche sites, networking site and more.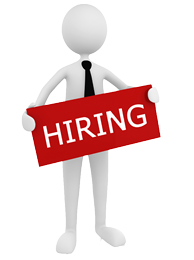 Hire 50% Faster. 28-38% Lower Cost Per Hire.
What Do You Get
Resumes & CV
Professional resumes with work history, education, skills, qualifications and more.
Resume Matching
We match your specifications to candidates applications, so we can only send you qualified, matching.
Reduction In Spam
Your email address is hidden, unless you want it displayed, to prevent spammers from grabbing it and using it.
Cold Calls
Eliminate unannounce cold calls from job seekers (and marketing people looking to sell). We are your front line.
Cost Control
Cut your advertising costs 28-38% using search engines. We help you develop a campaign and bid strategy.
Risk Free
If we fail to send you the number of promised applicants, then we will refund 100% of your money back.
Promise & Guarantee
Promise To Clients
Each will have full resume and cover letters.
Interested candidates ready and prepared for interview.
Auto deduct applications that do not match.
Promise To Job Seekers
Your resume is confidential and not exposed online.
We help you prepare for your upcoming interviews.
We will not farm your resume around to other companies.
Post Jobs Now
How to Started
Post Your Job

Write your job ad using the form, designed to cover everything applicants wants to know about you and the job.

Preview and Make Changes

Look over the job and see if it makes sense and is clear to you.

Run The Job And Pay

Hit the run button and pay. That's it.
Plans & Pricing
The .table-bordered class adds borders to a table: